"To be heard, it is unnecessary to shock people": an interview with Julie Pelipas
Since the beginning of the full-scale invasion of Russia, Julie Pelipas has reformatted her Instagram account with 250,000 followers: instead of creating aesthetically flawless fashion content, she began to post about the war and the humanitarian needs of Ukrainians. She transformed her young system upcycling brand Bettter into a media platform to help the country's creative industry representatives. At Bettter, they communicate with the fashionable audience professionally – they do not avoid military content, but present it in a language understandable to the creative community, thus encouraging it not to turn away from the war in Ukraine, but on the contrary, to help colleagues in this field. "To be heard, it is unnecessary to shock people," Julie believes.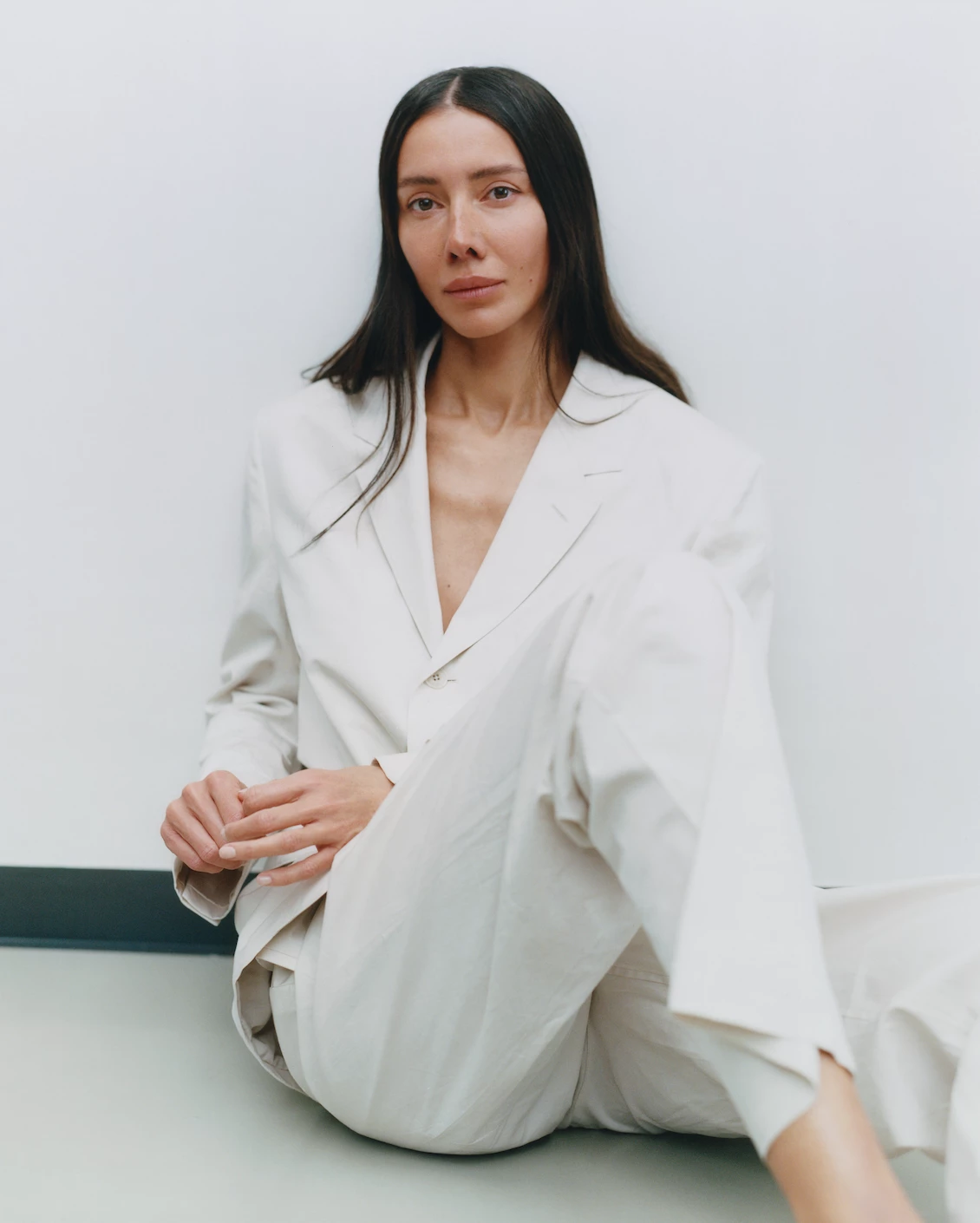 The war in Ukraine began when Milan Fashion Week had just started. The global industry, which has been airing its social and environmental concerns for several years, remained silent for more than a week — until tensions on social media reached a crescendo. Pelipas went to Paris to see how the insiders reacted to the war. More precisely, they are hiding from it. During the shows in the French capital, she realized that grief is unproductive and distracts people from global problems. "People cannot and should not get a job or support out of pity," Julie is sure. — My main message in communication and public communication: the Ukrainian creative industry is a community of surprisingly tenacious people who are ready and able to work for results. It is essential to establish long-term cooperation with them."
For this reason, "Better. Given Name. Community" is an open platform that collects portfolios and contacts of professionals in the creative industry of Ukraine: stylists, photographers, creative directors, fashion designers, and filmmakers. Since the beginning of the war, it has become a platform for targeted assistance and an information platform for international fashion media, which tells about events in Ukraine through the personal stories of people who, instead of attending Fashion Weeks, experience loss and forced displacement. Сommunity photographer Sasha Serafimovych was shooting a lookbook of sustainability collections for the World Fair Trade Organization. Illustrator Victoria Khodor received an order to create new graphic works. Four Ukrainian brands (Helpful, RCR KHOMENKO, KSENIASCHNAIDER, and Gunia Project) were invited to participate in the showroom Estethica during Berlin Fashion Week. Now the main task of the platform is to become a platform for constant networking. In the future, there is a plan to turn B.G.N.C. into a full-fledged agency of Ukrainian talents. Pelipas believes that the main obstacle to effective networking – Ukraine and its creative industry not well known. So from the very beginning, B.G.N.C. tries to broadcast the image of the country's modern culture: "The most important thing for us is that people have an emotional fascination. We want to inspire them with Ukraine."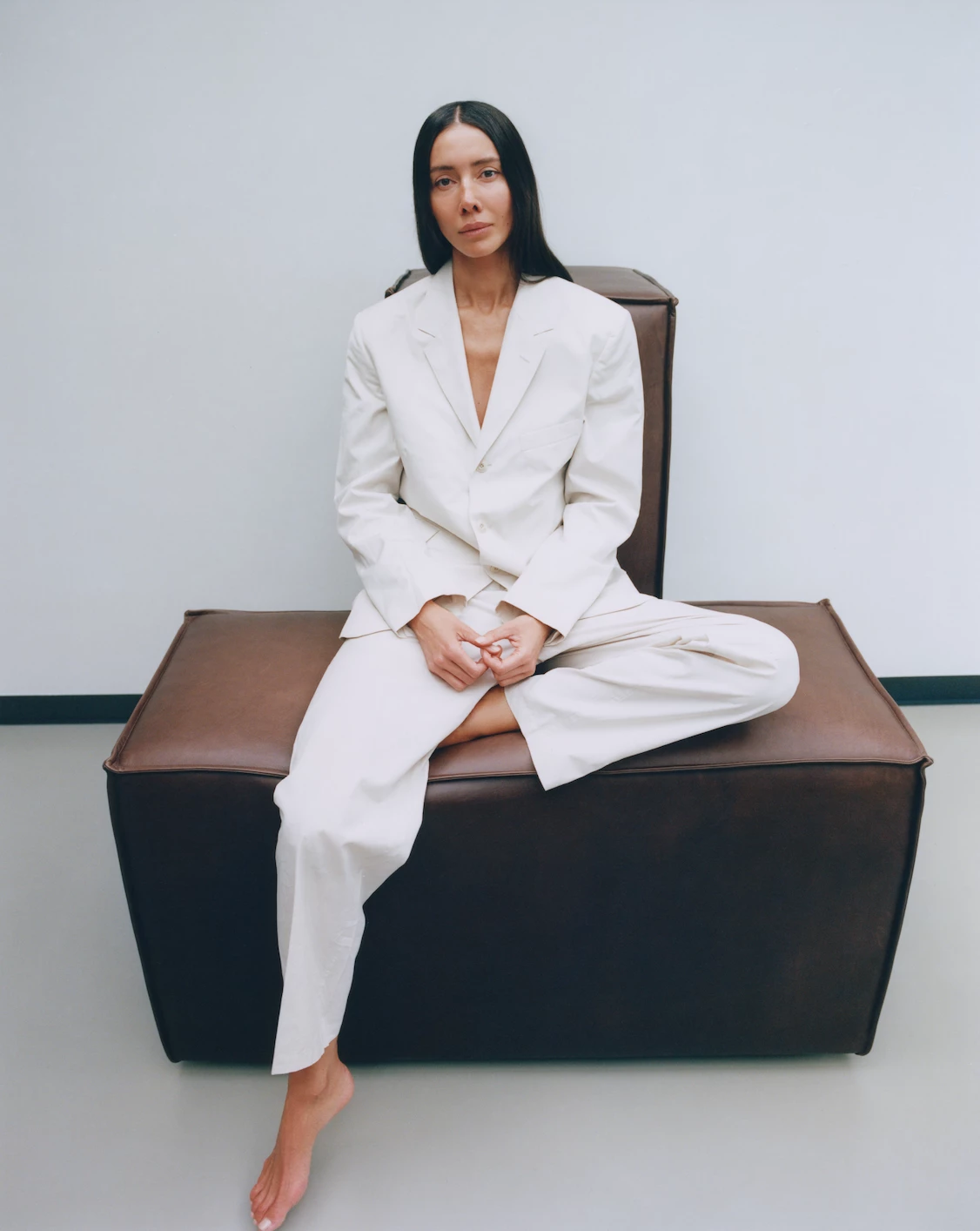 How it works was felt by those who attended in person, followed on social networks, or even accidentally saw a story on the news from the ceremony of The Fashion Awards, which took place in London in December 2022. Yulia Pelipas was nominated in the "Leaders of Change" category. Among the 15 contestants, she was the only one invited to address the audience – critical players from the fashion, music, and film industries gathered at the Albert Hall that evening: British Vogue editor-in-chief Edward Enninful, actresses Tilda Swinton and Emma Corrine, singer FKA Twigs. The silence with which the performance was met was heard even in reposts on Instagram. "I hope that my speech will inspire you to appreciate the power and influence you have to change the world for the better..." – Julie Pelipas imagined the text of the speech before going to bed and learned it by heart on the advice of rhetoric expert Veronika Selega.
The London performance captivated Ukrainians who listened at home in between sirens and power outages and foreign guests who probably did not care much about the war in Ukraine at the time, which had already begun to appear on the front pages of the international media. Julie realized this when she received personal letters from those who attended the ceremony. All with one question: how to help? "My goal is to encourage people to take real action so that they don't just fantasize, but do something tangible for the benefit of Ukraine," says Pelipas and provides individual consultations to colleagues from the international creative community on support options.
Text: Tetyana Solovei
Photo: Vladimir Kaminetsky