How Lev Uliesov, a male model who worked with Prada and Givenchy, became a paramedic and went to war
Trenches instead of catwalks; camouflage instead of designer clothes; helping victims instead of working in front of the camera. Lev Uliesov, a 21-year old male model from Brovary, has put his career on hold. Now he is a paramedic.
Height 186 cm
Chest 85 cm
Waist 65 cm
Hips 86 cm
Shoes 43
Hair Black
Eyes Blue / Green
This is Lev's profile on his parent agency's BandManagement page.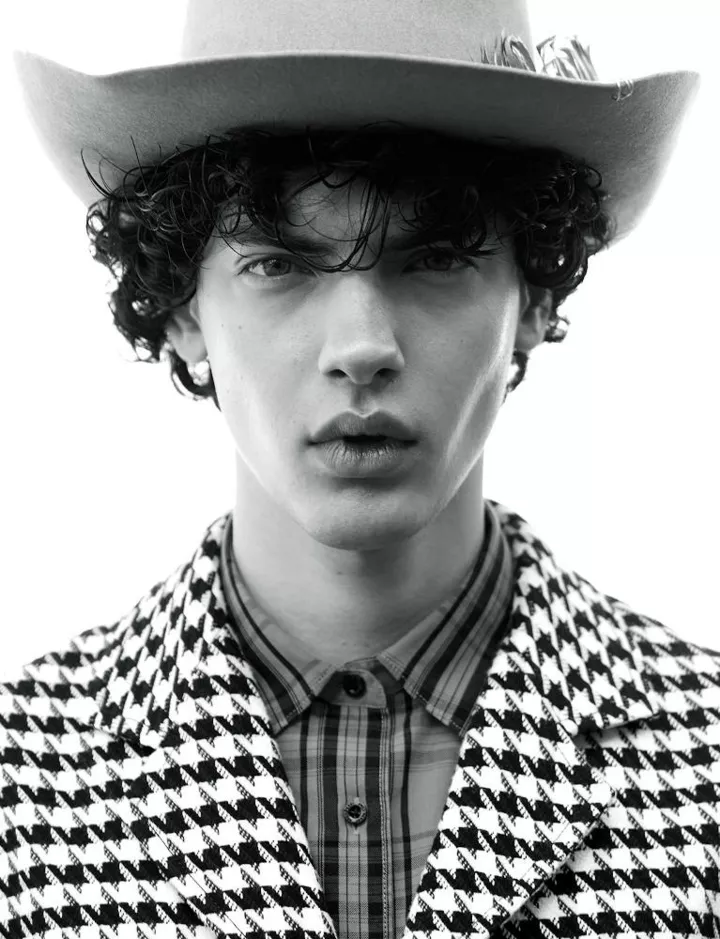 https://thebandmanagement.com/model/lev/
With big expressive eyes, razor-sharp cheekbones and a pile of dark curly hair he was born for catwalks. Uliesov made his breakthrough in the Spring of 2019, closing coveted Prada mens show in Milan.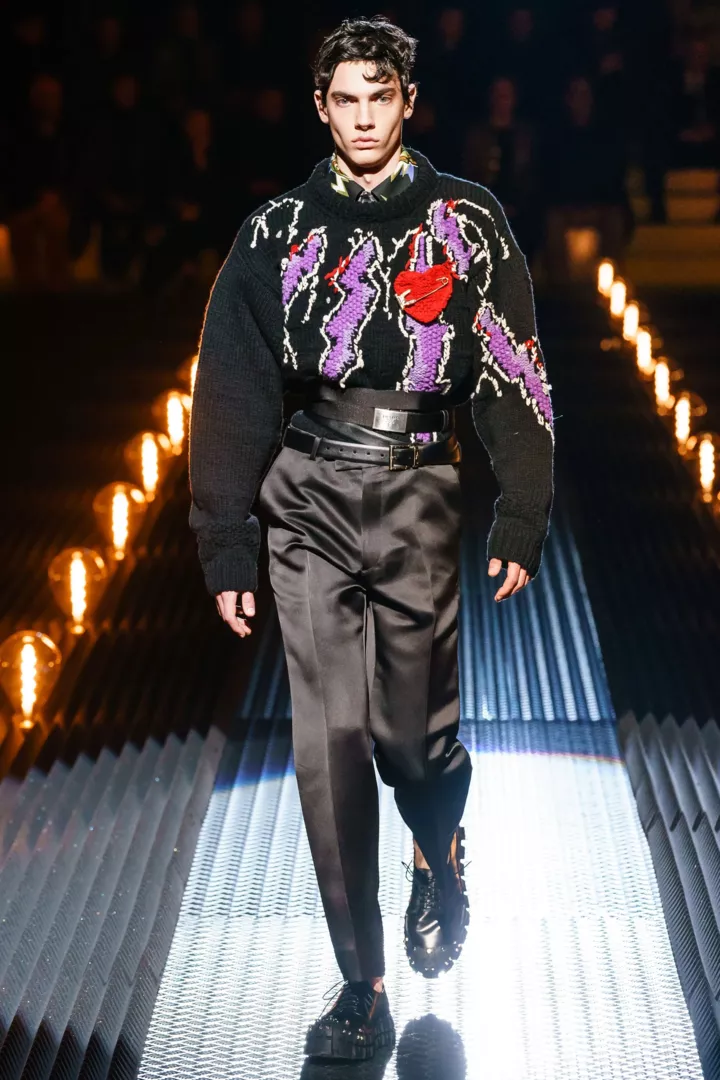 The 2019 F/W Prada Men's Show
During his career, Lev walked for Givenchy and Givenchy Couture, Loewe, Dries Van Noten, Acne Studios and Ludovic de Saint Sernin. He worked on Givenchy and Berluti lookbooks and appeared in the pages of L'Uomo Vogue. But he doesn't boast of his many successes. "There is always room to grow—there is always heaven above the sky," he says.
Lev, who celebrated his 21st birthday on March 21, is now barely recognizable. Unshaven, tired, in military uniform, and with weapons, he helps defend the country from Russian agression. He is yet to finish his graduation. Uliesov was going to become a psychologist, but first was hindered by a modeling career, and now, by war. These days he is busy providing first aid and helping with evacuation. "That sort of thing, you know."
In the last four years Lev hardly stayed in Ukraine. Usually, the model would spent a month or two at home, working abroad for the rest of year. He returned from Korea just before the war. "Modeling is when you don't have a permanent place to stay, you're always everywhere and anywhere," says Lev half-jokingly.
The war caught Uliesov in his hometown of Brovary, north from Kyiv. On February 24, at 5 am, two local military bases were fired up by cruise missiles. People were killed and wounded. Later in the afternoon, the city was again attacked by Russian military forces. Lev immediately packed and went to his family house outside of town to drop off his stuff. He tried to voulenteer as a combat medic but there were some issues with his education and skills. Lev's determination sealed the deal: he was enlisted to the territorial defence forces. The basics of first medical aid he mastered at the local TDF headquarters.
Uliesov says his family is worried about him but supports his decision. They are in Ukraine, still safe. "Now everyone is at war," Lev says. "The war is in the media, it's in the trenches, it's affected our emotions and our mental health. We're all in the fight now."
He is not keen to talk about his current "job" and replies with true restraint instead: "I don't work, I serve." Nor is he enthusiastic to share the burdens of military life. "I'm a soldier, we're defenders. We're fine. Your security is more important for us now." The only thing that reveals me his fatigue is when I ask him about his plans for after the victory: "I'll stay in bed for a week." A calm sleep, in a normal bed, on clean bedsheets, quiet holidays—to many this is unattainable luxury these days. It's what the war has taught us.
"The hardest thing since the beginning of the war has been to control emotions after watching the news about the orcs' atrocities. But any good news for us is a reason to smile."
Lev says the most civilian casualties are shrapnel wounds. "People always like to poke their noses and watch when something is happening. An enemy column is destroyed and our people are over there, looking around. They don't understand that the military may consider them subversive groups or enemy detachments. Even knowing that orcs put tripwires and mines everywhere, people still believe in their immortality—and blow themselves up," he stresses. "I will say one thing: we have it in our blood. We cannot change it because we are born fearless. But safety rules are simple. Please, always listen to what the military says. Ukraine needs people alive, not posthumous heroes. We are all heroes. So, save your own life and the lives of your loved ones."
"There is no mentality like ours, " Uliesov adds. "This is my home, our home. And that's what unites us." He is grateful to all everyone who helps and supports. "I want to thank volunteers, without them all of this wouldn't be possible. Logistics, supply of medicines, armor vests, food, household items—it's all on them. They send all of that where it is most needed. They're looking for cars, they're looking for people, they're helping with evacuation—these people are doing a huge amount of work."
Now Lev is trying to organize and systematize these processes: "I want the military and volunteers to work together. So, if you know people who are ready to help, we'll be happy [to get in touch]. And one last thing. Please don't lose hope. The orcs will be destroyed."