Director and military Pavlo Peleshok – about the filming of Life To The Limit and his own history of war
The Cannes Film Festival hosted a private screening of the Ukrainian documentary Life to the Limit – about the war that affected each of us. Ukrainian director and producer Pavlo Peleshok, who co-produced the Netflix high-profile film Winter on Fire: Ukraine's Struggle for Freedom, told us his story of the war that began in 2014.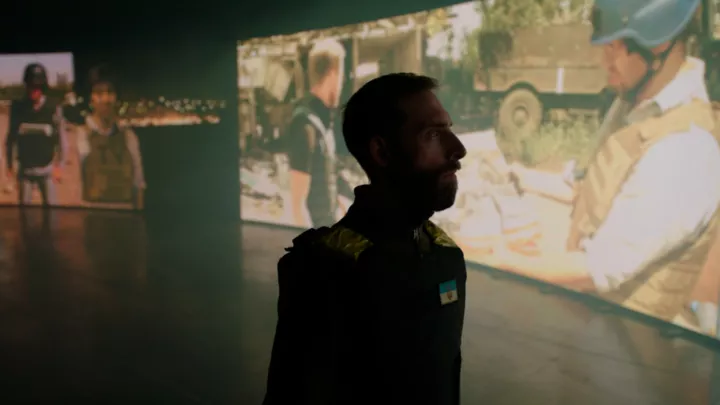 Pavlo Peleshok
"Winter on Fire: Ukraine's Struggle for Freedom"
- I was informed that your film was nominated for an Oscar here.
- So.
- So, probably go to Los Angeles and tell us what's going on here in the country, because it seems they don't quite understand.
- OK.
With such words one day the commander came to us. At that time, my friend and colleague Yura Ivanyshyn and I had been in the anti-terrorist operation for a year and a half. We knew that our film "Winter on Fire: Ukraine's Struggle for Freedom" was shortlisted for an Oscar. This does not happen every day, but we felt something between indifference and inspiration. And, of course, no one was going to go to any Los Angeles. Here is the war, the funeral of friends every week, and you get some news from the parallel reality. I'm not sure we were able to understand anything then.
But after the words of friends and the commander, we got together, we signed a report on KV (short vacation), and we went to Los Angeles for two weeks. My friend bought us tickets. The plane, Los Angeles, parties, tuxedos, meetings with famous actors, and you are in a state of numbness, emotional indifference, unable to switch. You talk to the Lord of the Rings producer, they tell you that everything can be changed, they talk about the future, but you're not here. This is a kind of savagery. I envied them: their balance, peace, opportunities. I was in pain, and it was insulting that they didn't know anything about us. They do not realize that Ukraine is the outpost of the civilized world.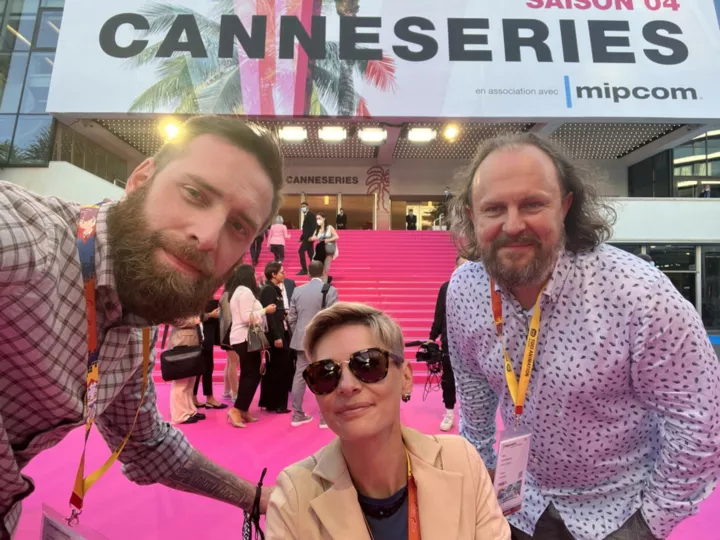 Pavlo Peleshok
I clearly remembered the moment I found myself in Marianka two weeks after returning from America. When you lie in the dugout and look at the photos from the LA for the first time, you realize that it wasn't you. It was someone else. It took a long time to realize what had happened.
Life to the Limit
During the war, when you have time, for some reason you always watch movies about the war, and the guys and I always watched the cult movie "The Fall of the Black Hawk" by Ridley Scott. Events somewhere in Africa, in some country. As a viewer from Ukraine, I did not understand what was happening there, but at the beginning of the film I was explained who they were and why all this was happening. Life to the Limit is the events from the Maidan to February 24, 2022. I think this is currently the only film that covers the entire period. First of all, we wanted to explain to the Western audience: how it started, why it started, what the consequences are.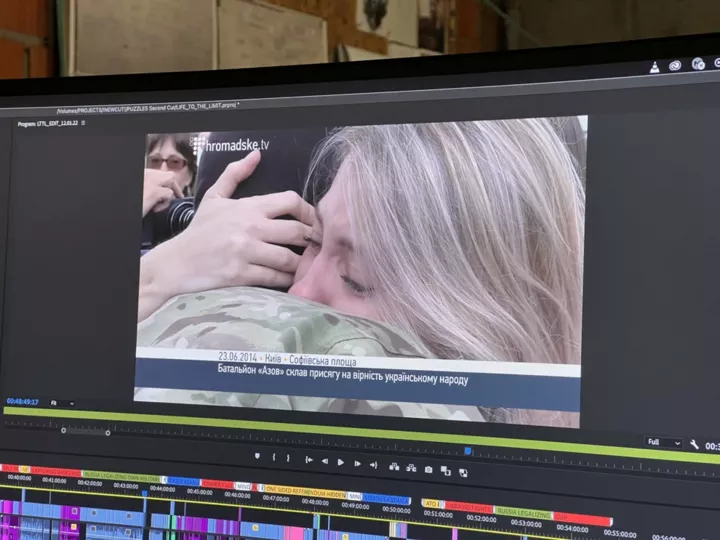 The film makes it clear who our enemy is. But the film is not about them, it is about us: about our changes and growth. We emphasize how we differ from the enemy, not by comparing, but by showing who we are. We did not collect materials specifically. At first they tried to film something with Yura in the anti-terrorist operation, but then it was difficult to combine their direct responsibilities with correspondence. So we gathered shots from everywhere.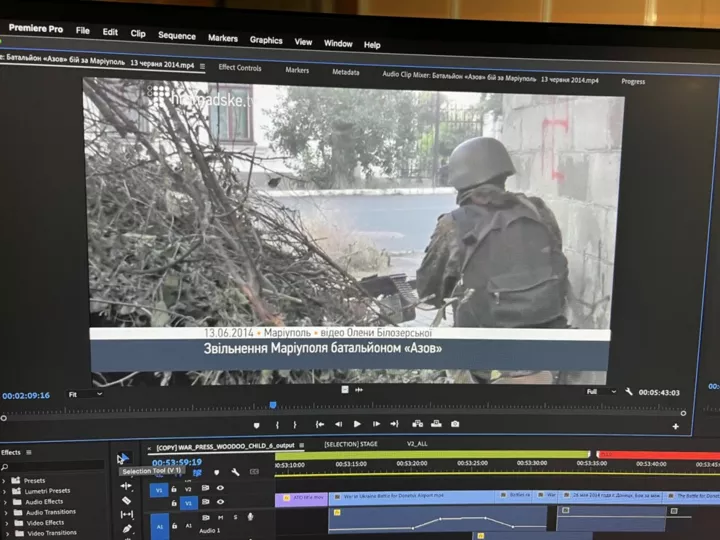 Pavlo Peleshok
The purpose of the film is to tell the world about us and emphasize how different nations we are. Basically for me – to show our uniqueness, our struggle, endurance and our heroes. We did not do scientific dives and retrospectives. It is through personal history that we show the history of the Ukrainian people. We must not convince anyone in the world that we have the right to live in our own country. We defend our country and die for it every day.
Music
We met the composer Oscar during a creative meeting during Kovid's time at an online movie store. I was not even present at these meetings. There was our agent Denis Maslikov. One day I caught him and said, I want composer Hans Zimmer to be in my film. He replied: I'm sorry, I couldn't get it (it was obvious). But I found a composer who collaborated with Hans Zimmer, his name was Oscar Sennen. He worked on wonderful paintings, such as "James Bond: No Time to Die", "Terminator" and more. And here he says that he worked on the film "13 hours: The Secret Warriors of Benghazi" – and I had a trigger. At first, our communication was long and slow. He has always been in business, because he has many projects. It lasted for a year and a half. When he finally saw the scenes, things changed. He became very interested, the form of communication changed – and the real work began.
About war
When you go from war to a peaceful city, at first you are really torn from a carefree life, cafes, people and so on. But you are torn not by the fact that these people are doing it, but by the fact that it is possible. Somewhere to die, to gather your brothers in pieces – hands and feet separately, and then you return to the city, where there are traffic jams, where there is life, as if nothing has changed. You have, of course, dissonance. At first you hate everyone, absolutely everyone. You can't walk quietly, go down to the subway, go to the supermarket, because there are a lot of people. It is psychologically very difficult. But over time, you realize that it's not that people enjoy life while you don't have it. You want to understand why and for what. You need very little in the dry residue – respect. Because we are fighting for the civilian population to live in safety and enjoy life, not to feel the fear we feel. The military just wants to hear: thank you.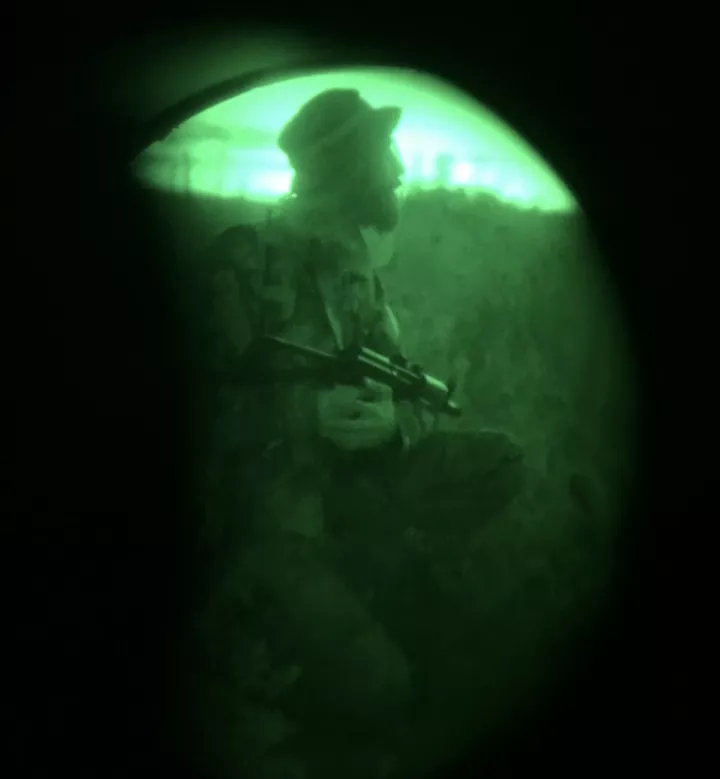 Pavlo Peleshok
I have been living without naivety for a long time. I was sure they would attack. I'm paranoid, everyone laughed at me. I always have two shelves of food at home for at least a year and a half, I always had a bag in the car with a bulletproof vest, helmet and uniform. I can get ready in half an hour – I lived in this state. What happened on February 24 was not news, but it was a shock. I am glad that to all those who called me from Gostomel, Bucha and Irpen, I said: "Get out of there as soon as possible." Also with regard to Kharkiv. During the war, it is scary and scary to advise someone.
I was afraid for the future of civilians on February 24. When I'm at war, I'm not worried. When you have a child, a wife, a mother, a grandmother, it's horrible. When they beat them near their house in Boryspil, it's awful. You worry not about yourself, but about your loved ones, trying not to make emotional mistakes. February 24 was a horror and a day of responsibility for millions.
Life to the Limit is scheduled to be screened at the Venice Film Festival in September. We are also planning joint screenings with the Foreign Ministry so that everyone in the world can hear our voice.