Ukrainian Vogue Is Launching Its Spring 2023 Issue
Vogue Ukraine Edition team is unveiling its first issue since the full-scale invasion of Ukraine. It is a celebration of the remarkable people from different paths of life and their invaluable contribution to the collective resistance.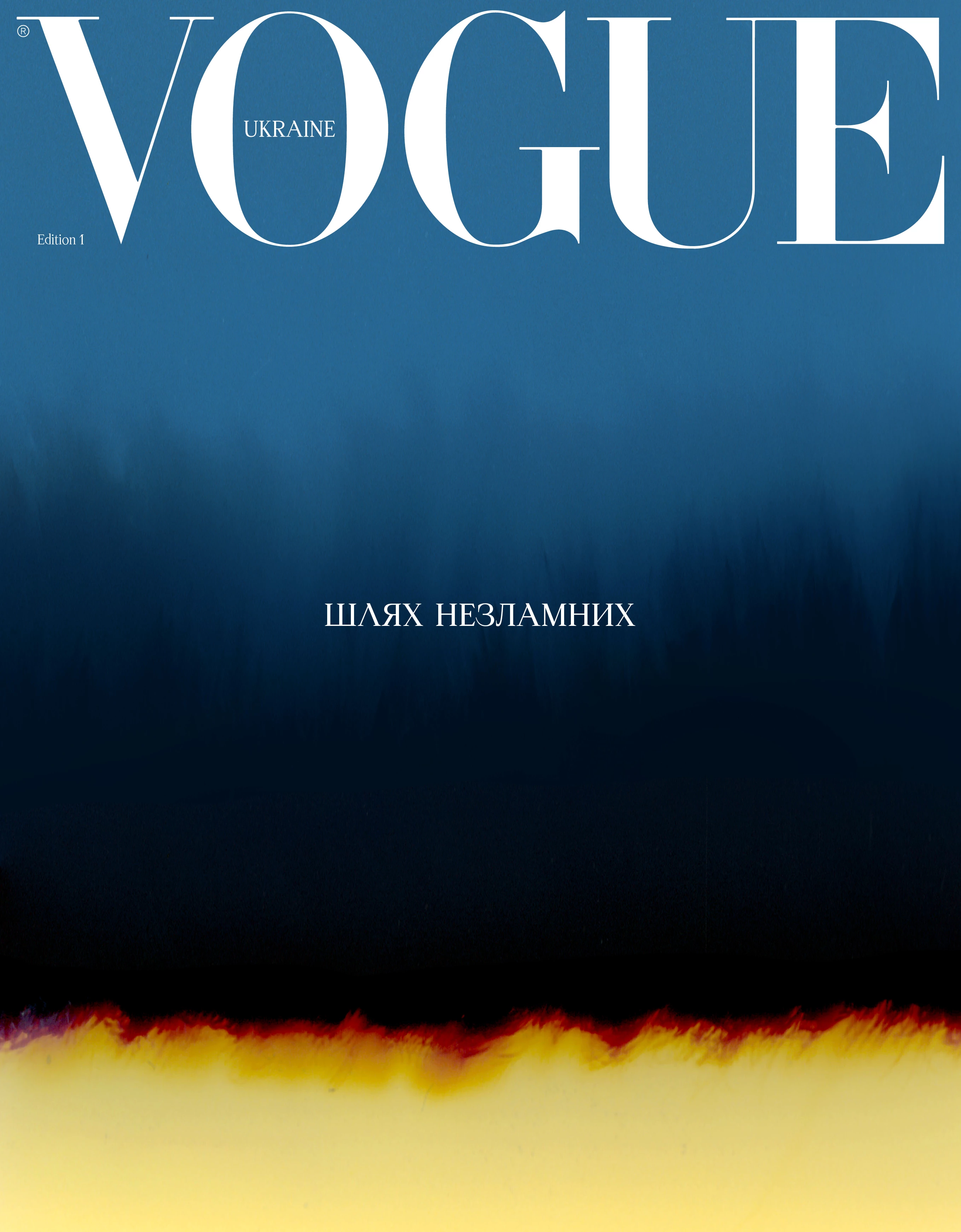 In a massive Heroes portfolio, Ukrainian Vogue shares 50 stories of collectives and individuals fighting on every front — risking their lives in trenches and field operating rooms, reporting from the front lines and delivering humanitarian aid to the occupied territories, rescuing civilians and abandoned pets across the country. They are joined by prolific artists, writers, politicians, and diplomats who represent Ukraine on the global stage — in the UN Security Council conference rooms and Venice Biennale halls, at Carnegie Hall, and on the Cannes Film Festival red carpet.
In an exclusive interview with Ukrainian Vogue, Ukraine's First Lady Olena Zelenska talks about the toll the war is taking on people, and how her latest statewide project provides psychological support and helps overcome trauma. The head of Ukraine's intelligence, Kyrylo Budanov, makes a rare appearance in print media, discussing his agency's virtuoso balancing act in secrecy and publicity. Minister of Foreign Affairs Dmytro Kuleba, Ukraine's Representative to the UN Serhii Kyslytsa, as well as Nobel Prize laureate and human rights activist Oleksandra Matviichuk, each a star in their own right, talk about the importance of raising our voices and fiercely playing big in the diplomatic field. Ukraine's most heralded football player Andriy Shevchenko and Eurovision winner, pop star Jamala explain how they use their celebrity and public profile in relentless fund-raising work.
Vogue Ukraine Edition talks to Donetsk-born artist Alevtyna Kakhidze about diaries in which she documented her life in Kyiv countryside 30 km from the frontline. The national synchronized swimming team members share how they, in pursuit for the Olympic gold, have been training in unheated and unlit pools during massive blackouts. Award-winning reporters Yevgeniy Maloletka and Mstyslav Chernov describe their experience as the only international journalists in Mariupol during the first days of the city's siege. Fighter pilot Vadim "Karaya" Voroshilov, volunteer sapper and mother of five Lesya Litvinova, and Azov's intelligence officer Illia Samoilenko talk about daily challenges of fighting on the frontline and pulling through the brutal reality of war.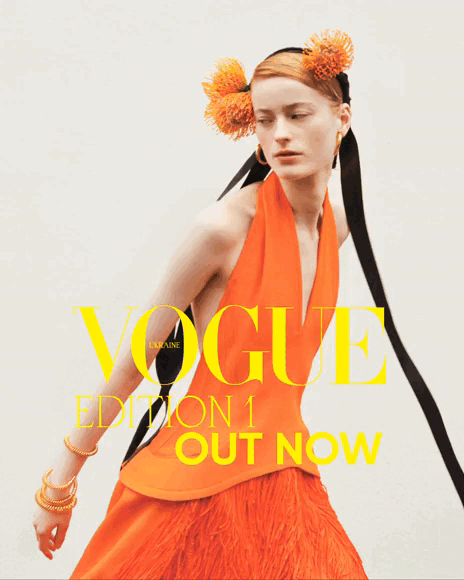 To contribute to this issue, Vogue Ukraine Edition invited a group of Ukrainian authors spread across the globe. Paris-based writer Irena Karpa interviewed the paramedic and Russian detention survivor Yulia 'Taira' Paievska, publisher Dana Pavlychko, now based in Germany, spoke to the humanitarian aid powerhouse Serhii Prytula about his fund's multimillion operations, and scholar Tetyana Solovey talked in London to the creative director Julie Pelipas, who gave a moving speech about Ukraine at the British Fashion Awards ceremony earlier this year. Before the invasion, magazine's regular collaborators, Stephan Lisowski, Serhii Morgunov, Vic Bakin, Vasylyna Vrublevska, and Andrew Grey photographed models, celebrities, and cultural figures. For this issue, they switched gears, travelling across the country and often shooting in the circumstances close to gonzo-style war reporting. Taken in the President's Administration interiors, humanitarian aid warehouses and desolate villages near the frontline, these images are a touchstone for the magazine and an important historical document.
The cover features an abstract work by Kyiv-based photographer and artist Vasylyna Vrublevska. A blueblack-and-yellow image is part of her latest project, The Garden of Nothing, shot in Ukraine over the last year. The issue's cover line, Road of the Unbreakable, refers to those who made it to its pages and the millions of heroes, whose names we are yet to discover.
This issue is dedicated to each and every one of them. The new issue will be unveiled at the opening of ART ON THE BATTLEFRONT, a group exhibition of contemporary Ukrainian artists initiated by Vogue Ukraine Edition at Künstlerhaus in Vienna.