"I dream that our hospital resembles Disneyland": Anastasia Maherramova, press secretary at Okhmatdyt Children's Hospital in Kyiv, in an interview with Vogue
Since February 24, 2022, publications about Ohmatdyt Children's Hospital in Kyiv have appeared in The Washington Post, The Times, Der Spiegel, on BBC, CNN, ABC News, Fox News, and the Canadian CBC, and in many American, British, French, Polish, Greek, and German media. The hospital's patients appeared everywhere, from Angelina Jolie's Instagram to the front page of The New York Times. The massive public relations effort behind this is led by the press office of the Ohmatdyt National Children's Specialized Hospital and its director Anastasia Maherramova. On the first day of the full-scale invasion, 28-year-old Anastasia came to work with a small yellow suitcase and stayed for two months.
This material was produced with the support of the Rinat Akhmetov Foundation's Museum of Civilian Voices. It continues the series of video interviews in which our heroes and heroines tell their war stories for the world to hear.
"The more the enemy rages, the stronger the desire to curl your hair and enjoy life despite the missile explosions," says Anastasia Maherramova. Her job is to tell the world how the country's leading children's hospital lives under conditions of martial law. The doctors here rescue young patients with war-related injuries and perform complicated everyday routines: they do surgeries and transplants, treat rare diseases, and save premature babies.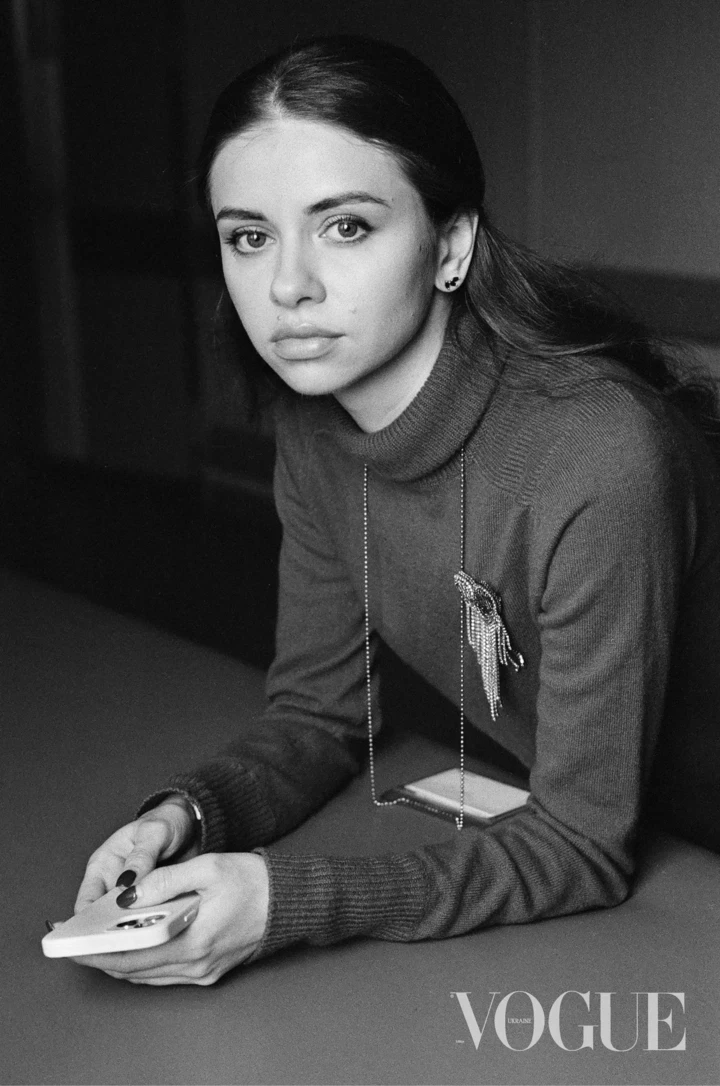 Anastasia's office has everything needed for an extended stay: a change of clothes, a toothbrush, toiletries, a coffee maker, and, of course, a hair curler. She arrived here on February 24 with a miniature yellow suitcase — and stayed on the job for nearly two months. Ohmatdyt became a place of salvation for patients and strength for doctors, nurses, orderlies, administration, technical staff, and their families — all living, working, and hiding from the war here.
Some slept on mattresses in the radiology center on the first level below ground, others in their offices or spare wards since most patients stayed in the bomb shelters all the time. Work did not stand still for a minute, even during air-raid alarms. In the first days of the war, surgeons worked in an old building, in the operating rooms with large windows. The doctors say that the shelling was so loud that nurse anesthetists sometimes squatted next to the anesthesia machines. Later, the surgery departments moved to a new building with safe, windowless operating rooms.
All the while, Anastasia was giving statements to the world's media, receiving journalists, filming, appearing on live broadcasts, meeting ambulances with injured and sometimes, unfortunately, dead children — and recording everything that was happening around her with her colleague Lidia Dmytrashko. In Nastya's phone, there are about 40,000 photos ("And I just did a clean-up," she says), all methodically arranged in folders: here is a report with an American journalist Juan Diego Arredondo who was wounded in Irpin; here is 14-year-old Yura whose father was shot in front of him in Bucha and who miraculously survived, having suffered two bullet wounds; here is a photo of 7-year-old Varia who had her parents' phone numbers scribbled on her arm in case something happened during the evacuation.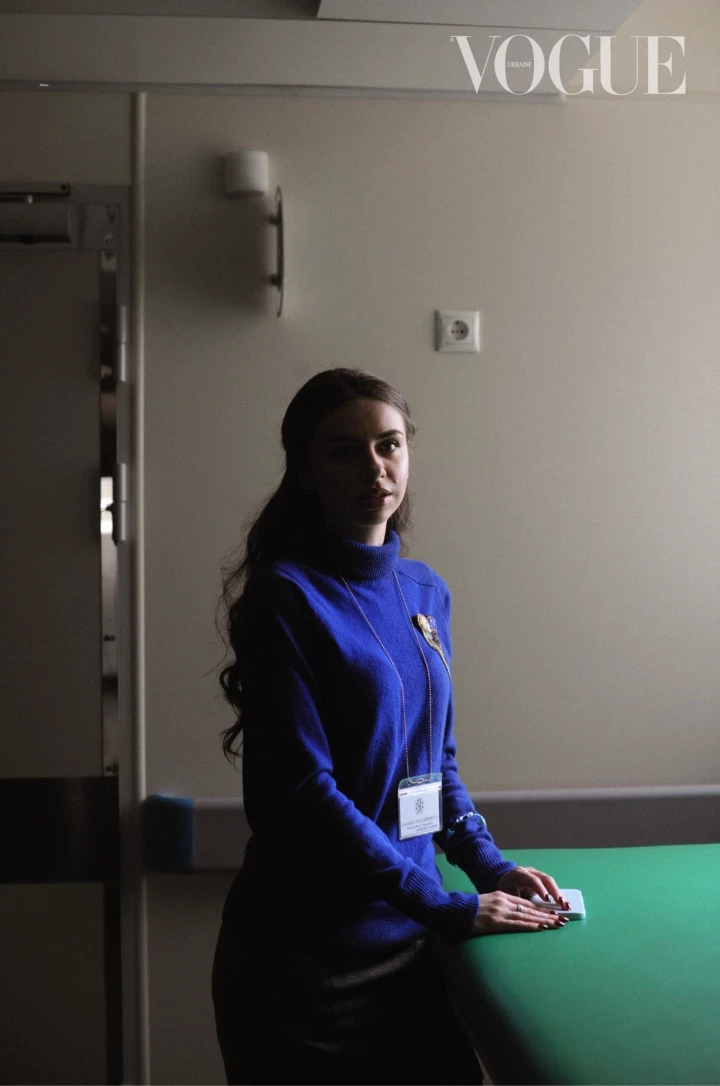 There were days when hundreds of press requests came in: on the hospitals' Facebook and Instagram, on social media, and through the press secretary's private messenger account. Sometimes she worked on them until three in the morning and then set her alarm for four in the morning — to talk to American and Canadian journalists. "We are witnesses," she says. "We can and want to inform the world about the development of events. We show the truth and let visitors inside the hospital so they can learn about the victims of war, not from the news, which they might question, but by seeing them with their own eyes." Since February 24, 2022, publications about Ohmatdyt appeared in all leading international media, while photos and stories of patients at the hospital were featured on the front page of the New York Times and Angelina Jolie's personal Instagram.
In Nastya's handbag, next to the lipstick, there is a zipper bag with Russian rocket pins wrapped in paper. They are pieces of black metal — jagged, heavy, deadly. After the missile attacks, they were everywhere in the hospital: on the floor, on the balcony of the neonatal surgery department, and on the roof. A smaller fragment of a projectile was removed from the head of 13-year-old Sonya from the Mykolaiv region. Neurosurgeon Pavlo Plavskyi, who performed the surgery with the precision akin to the delicacy of a jeweler's craftsmanship, says the girl was lucky: if the metal had penetrated 1 mm above or below the place it did, she would have died. Sonya survived and is learning to walk again.
Six-year-old Marina from the Kherson region, who lost her leg in the shelling, gave Nastya a painting. On it, a young woman with dark curly hair is running toward the Eiffel Tower. "That's me," Nastya laughs. And on Nastya's table is a photo of Marina with her physiatrist — the girl is taking her first steps after her prosthesis. Rehabilitation at Ohmatdyt is free-of-charge, but the patients need to rent a place off the hospital campus. Nastya and her colleagues found accommodation for Marina and her mother near the hospital. They also found benefactors who cover the rent. Now Marina comes to Ohmatdyt almost every day. We find her on one of the floors, where the artist Angela Dmytrenko paints the walls with an airbrush. Marina watches in fascination as the hospital hallway is transformed into a fairy-tale world. "I dream that the hospital resembles Disneyland," Nastya says. "That it not only provides high-quality medical care but is a really comfortable place hosting events that inspire both patients and doctors."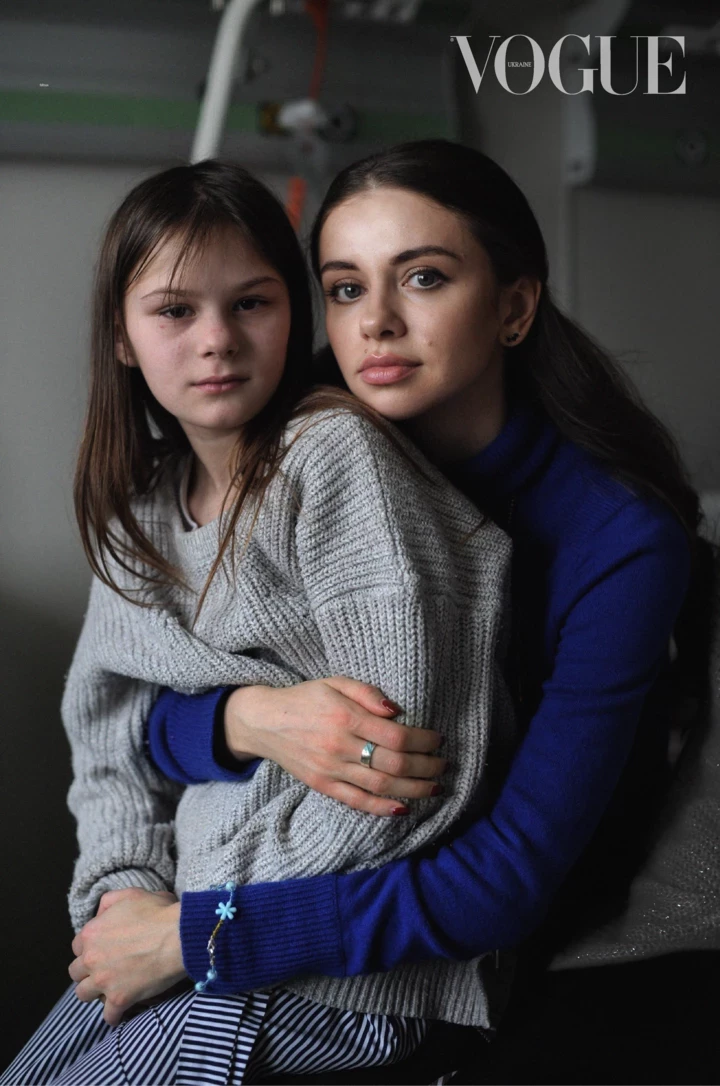 These words are backed up with actions. Twice a week, with no breaks for war or missile strikes, a group of doctors and technical staff dances salsa and bachata under the guidance of a Latin dance instructor. There are Aikido classes for employees. "This is the initiative of the hospital director Volodymyr Zhovnir," Nastya says. "He is an enthusiastic athlete and encourages everyone by his example." The director of Ohmatdyt is trying to turn a conservative hospital into a contemporary, attractive space, and he also believes that everything is possible. "Nastya, let's text Angelina Jolie" was one of his typical ideas. And Nastya searched for Jolie's contact among her colleagues from international media and texted her. However, due to missile attacks, Jolie canceled her visit to Kyiv and stayed in Lviv. In the meantime, Zhovnir came up with a new plan: he dreams about J. Lo performing at Ohmatdyt.
On March 8, 2022, at the peak of the attacks on Kyiv, Ohmatdyt invited Oleh Skrypka to give a concert. The hall was packed: children, parents, staff — everyone sang along and cried. Nastya hosted a live broadcast — and cried, too. "That's when we realized: people need unity, creativity, de-escalation," she says. "This is a way to preserve ourselves and our sanity and feel: we are not alone, we are all going through the same thing, we want victory together." Now the concerts in Ohmatdyt take place every Friday, and children even beg not to be discharged in the middle of the week because they dream of seeing Svyatoslav Vakarchuk, Svitlana Tarabarova or Bez Obmezhen perform. TV presenter Solomiya Vitvitska helps organize these concerts. "It's hard to say whether this is a widespread practice worldwide," Nastya says. "But many studies confirm that a positive mental and emotional state contributes to recovery."
Even beauty days were held at the hospital: the assembly hall was transformed into a huge beauty room where professionals gave free manicures, dyes, and haircuts to the patients and staff. Nastya says, "The more horrors there are, the stronger the desire to affirm with every gesture that life is here and now. Doctors and junior medical personnel share this attitude: even at the beginning of a full-scale war, on the most hellish days, they walked around in impeccably pressed uniforms and took care of their makeup. In this way, they supported themselves, their patients, and their families."
Today Ohmatdyt has about 50 branches and over 2,000 employees. Despite the war, the new building where the surgery departments moved remained fully functional, and a new emergency room was established. During martial law, the first liver transplants were performed here, and a rare case of Niemann-Pick disease was treated. Kidney and bone marrow transplants for children and adults were performed, too. In Okhmatdyt, there is a robust center for orphan diseases and a neonatal unit where newborns with severe illnesses are brought from all over the country. A wide range of medical services is provided. And the hospital speaks loudly to enlist the help and inform the global community about all that is happening in the country. "We will not stop our efforts," Anastasia promises.
Photo: Vasylyna Vrublevska
Video: Slava Davydov
Hair and makeup: Daria Zhadan
Text: Alyona Ponomarenko
About the Rinat Akhmetov Foundation's Museum of Civilian Voices
The Museum of Civilian Voices is the world's most comprehensive collection of stories of civilian victims of Russia's war against Ukraine. Since 2014, the Foundation has collected the stories of thousands of Donbas residents in its unique online museum. Since the beginning of the full-scale Russian invasion of Ukraine on February 24, 2022, the museum has become a chronicle of the tragedies of all the country's residents. The museum's mission is to create a reliable source of first-hand information about the lives of civilians in the conditions of war. Follow the link to hear more stories of Ukrainians affected by Russia's war against Ukraine.