Vogue Ukraine publishes a collection of Contemporary Ukrainian Prose and Poetry
Vogue Ukraine Edition publishes a collector's edition of Contemporary Ukrainian Prose and Poetry. The collection includes new works by eighteen renowned authors translated into English from the original Ukrainian. The illustrations are by Yelena Yemchuk, a celebrated photographer and artist of Ukrainian origin.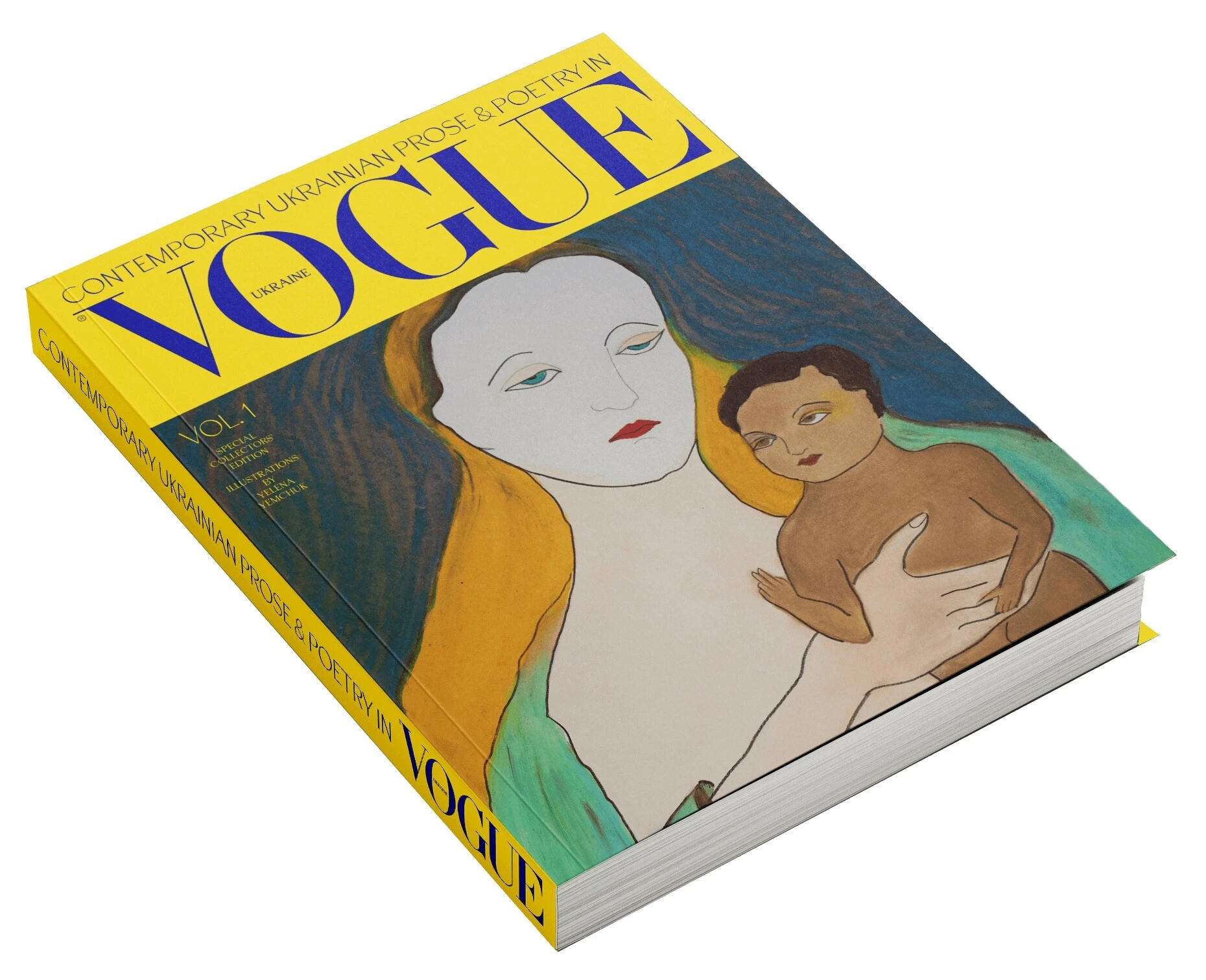 Contemporary Ukrainian Prose and Poetry is the latest addition to the collector's editions published by Vogue Ukraine. The works were specially commissioned for Vogue Ukraine Edition. The collection brings together under its cover the voices of contemporary Ukrainian poets and writers: Serhiy Zhadan, Eugenia Kuznetsova, Maryana Savka, Iryna Tsilyk, Oksana Zabuzhko, Tetiana Malyarchuk, Olia Rusina, Iryna Slavinska, Tetyana Vlasova, Liudmyla Horova, Kateryna Kalytko, Oleksandr Mykhed, Myroslav Layuk, Haska Shyyan, Miriam Dragina, Irena Karpa, Olha Kupriyan, and Hanna Uliura.
The poems and prose from the Vogue Ukraine Edition book are enchanting happy-ending stories and parables, historical reflections and sketches of the present. It is prose written in peaceful times and poems that were born during the war. And, of course, they are sincere confessions of love and pain because it is as important as ever to talk about your feelings in the midst of violent war.
We are convinced that Ukrainian literature occupies an important place in world culture. That is why we have had these works translated into English, so that foreign readers can get to know our authors even better. Our goal is to make everything related to Ukraine fashionable all over the world.
Just as foreign glossy magazines once published Hemingway, Capote, and Fitzgerald, Vogue Ukraine has always given a platform to Ukrainian contemporary writers on its pages. So the publication of this collection was a dream come true—and came at just the right time. Contemporary Ukrainian Prose and Poetry is our resistance to the barbaric invasion, our way of expressing our ardent love for the Ukrainian written word, our victorious voice. Because we truly believe that the victory of Ukraine is inevitable.
The book will be available at vogue.ua and bookstores. A portion of the proceeds will be donated to VETERANKA FOUNDATION, an initiative of the NGO "Ukrainian Women Veteran Movement," which works to provide rehabilitation to female veterans.