Fortitude and fragility: The Third Summit of First Ladies and Gentlemen will be held in Kyiv
On September 6, Kyiv will host the Third Summit of First Ladies and Gentlemen, an international dialogue platform founded by the First Lady of Ukraine, Olena Zelenska, in 2021. This year's Summit is dedicated to the topic of mental health.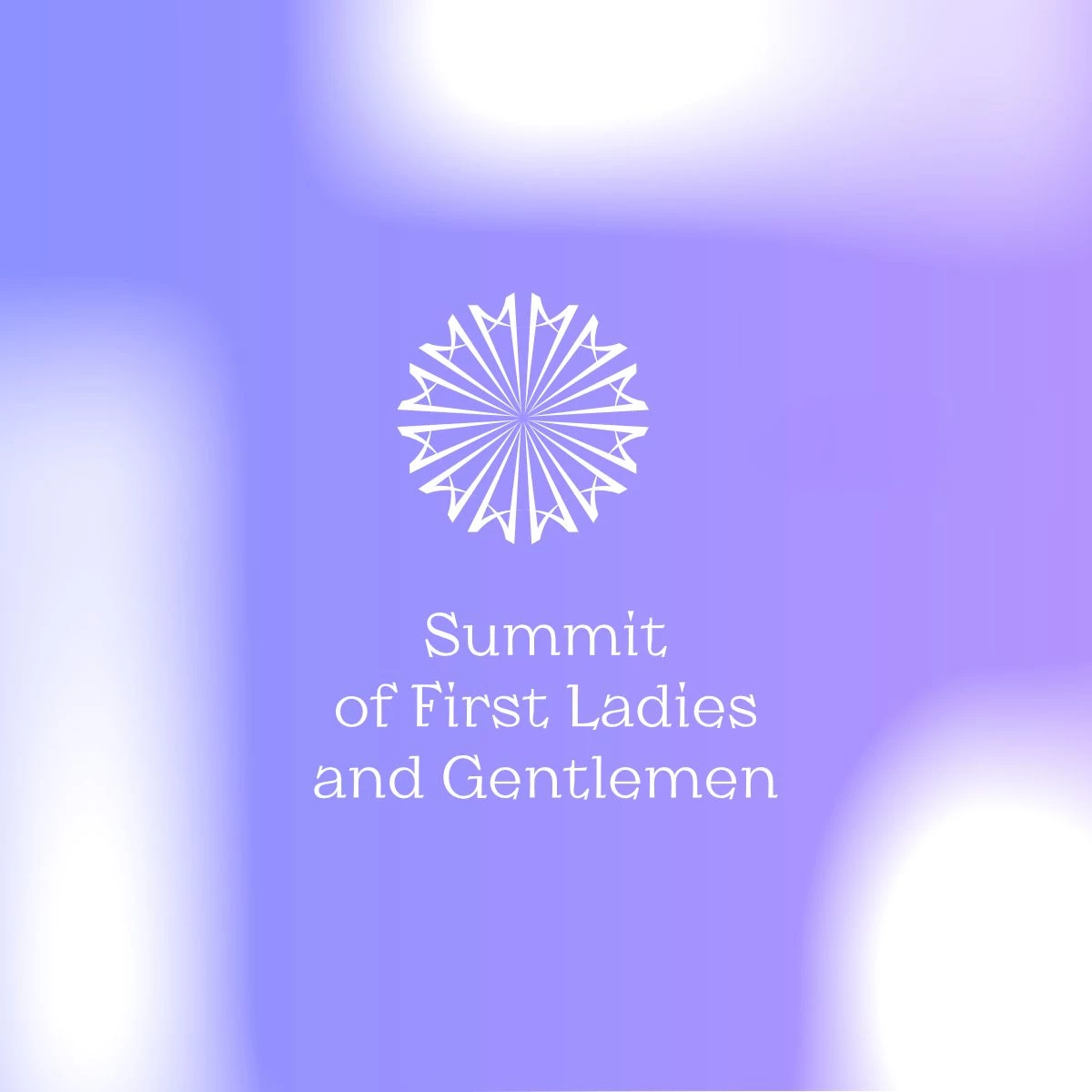 "During the last decade, humanity has had to survive a series of devastating challenges: the COVID-19 pandemic, the economic crisis caused by its consequences, the acceleration of climate change, large-scale natural disasters, wars, particularly the full-scale war in Europe launched by Russia against Ukraine. These crises harden people's resilience and societies, but also show the common fragility of all humanity – mental health," the organisers explain the choice of this particular topic.
During the Summit, there will be expert talks and panel discussions with the participation of first ladies and gentlemen, leading Ukrainian and international experts, and celebrities who will attend the Summit in Kyiv or participate online. The event will also present the results of a unique study devoted to mental health conducted by the Alligators Solutions company in 11 countries worldwide. Another innovation this year: an entirely new type of international cooperation – international medical partnership – will be launched at the Summit. For this purpose, health ministers from different countries will come to Kyiv.
The event's presenter will be Stephen Fry, a British writer, actor, and a great friend of Ukraine. The Summit organisers say: "He constantly supports Ukraine in its struggle for existence and independence, as evidenced by his interviews with guests. In addition, he helped Ukrainians survive the winter with the ShelterBox initiative, which collected donations for warm clothes and the repair of destroyed houses."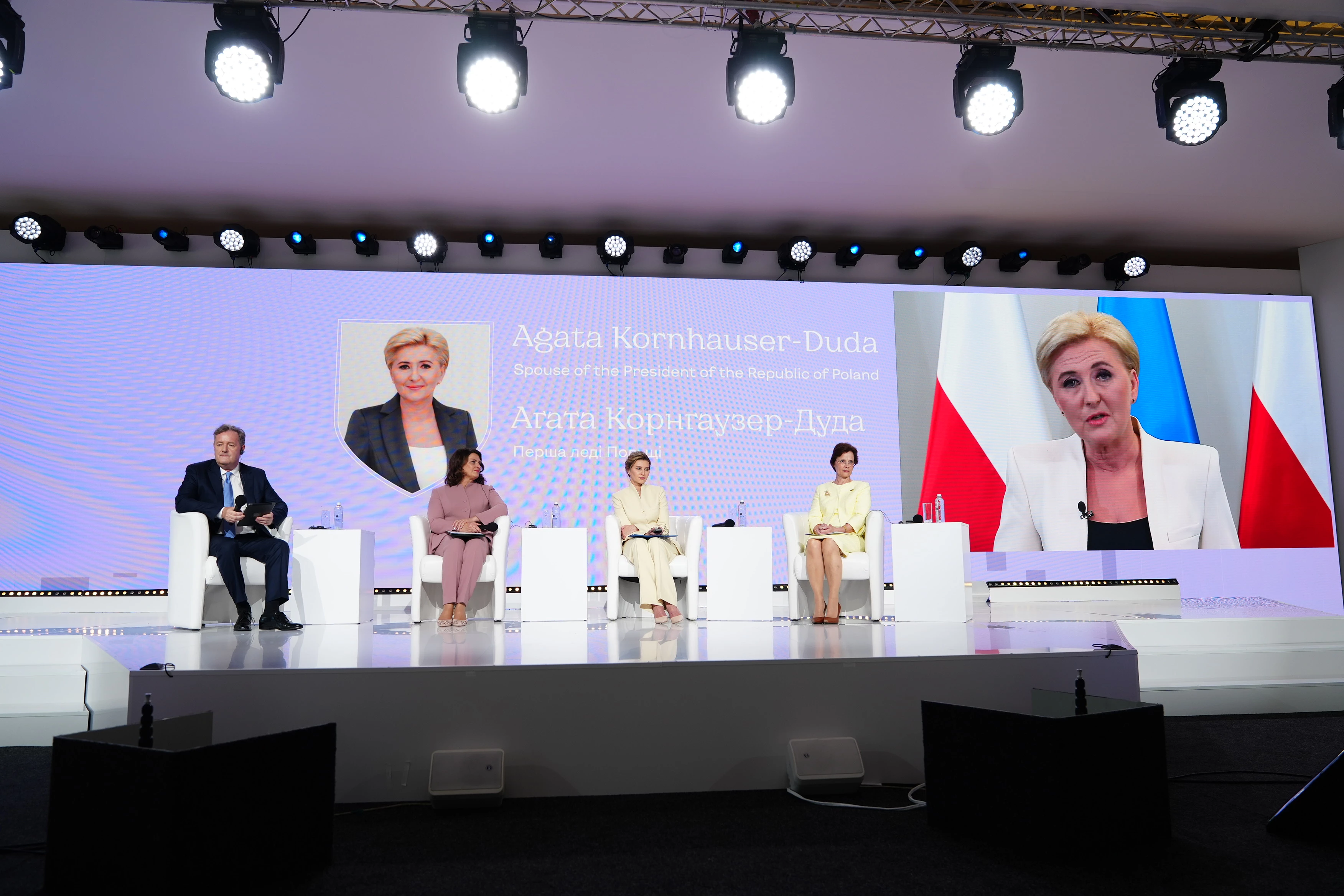 Summit of First Ladies and Gentlemen, 2021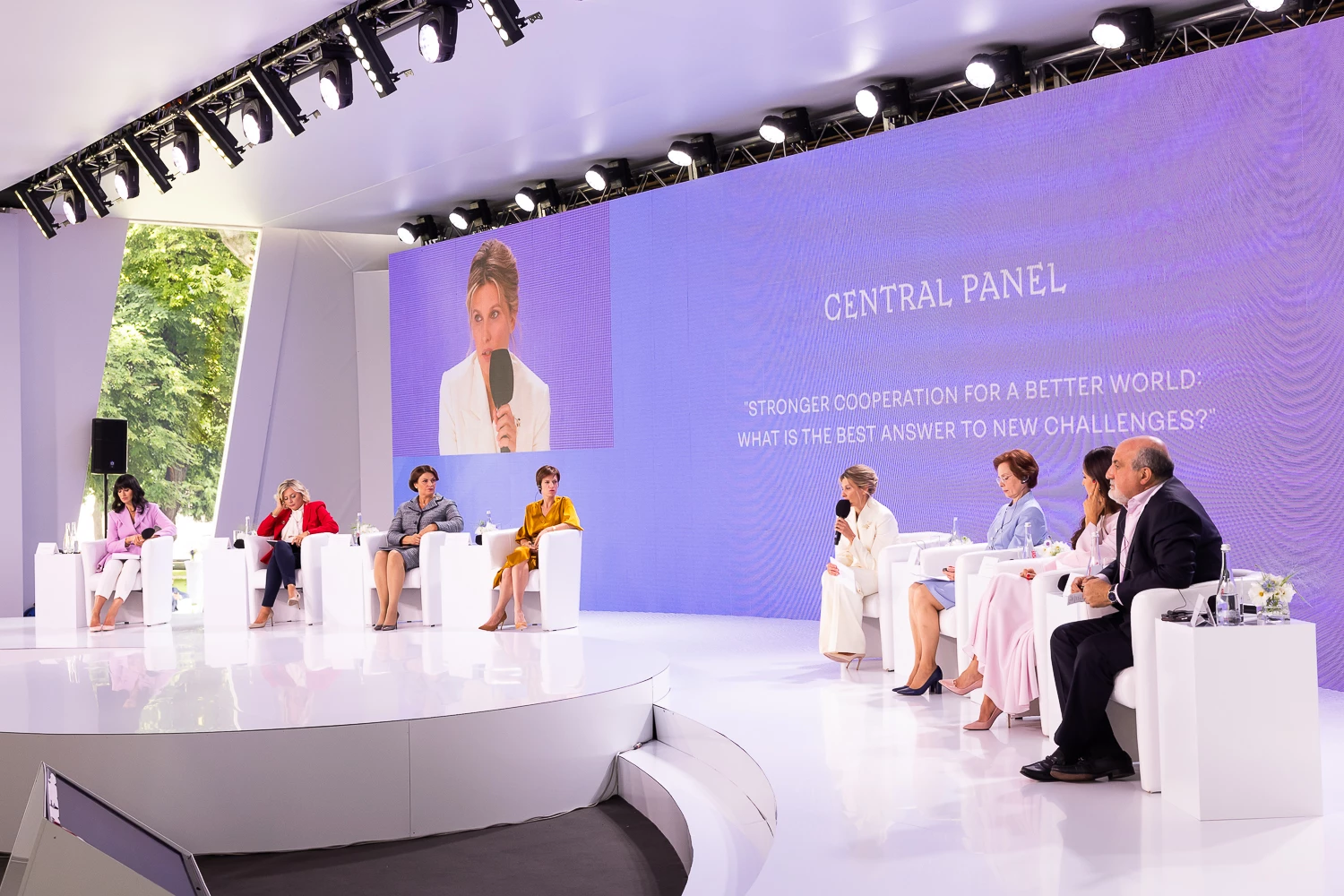 Summit of First Ladies and Gentlemen, 2022
During the Summit, topics related to the maintenance of mental health will be discussed, in particular: how people can cultivate resilience and maintain humanity while experiencing global and individual crises; how war affects the psyche; what we know about mental trauma today; how we should take care of the mental state of teenagers and young people. "This year's theme "Mental health: stability and fragility of the future" is vital for Ukraine and for many other countries that suffer from wars, conflicts and natural disasters, and therefore from their consequences for the psyche of people," adds Minister of Foreign Affairs Dmytro Kuleba.
The full version of the event will be available on the website.