ART ON THE BATTLЕFRONT: Exhibition of Ukrainian artists in Vienna
From April 15 to 17, the exhibition of Ukrainian art ART ON THE BATTLEFRONT will occur in the historical center of Vienna. It will show the works of 19 artists in the Künstlerhaus, home to one of the most famous museums of modern art in the world — Albertina Modern. The exhibition was initiated by Ukrainian Vogue. It will result from the virtual art project of the same name.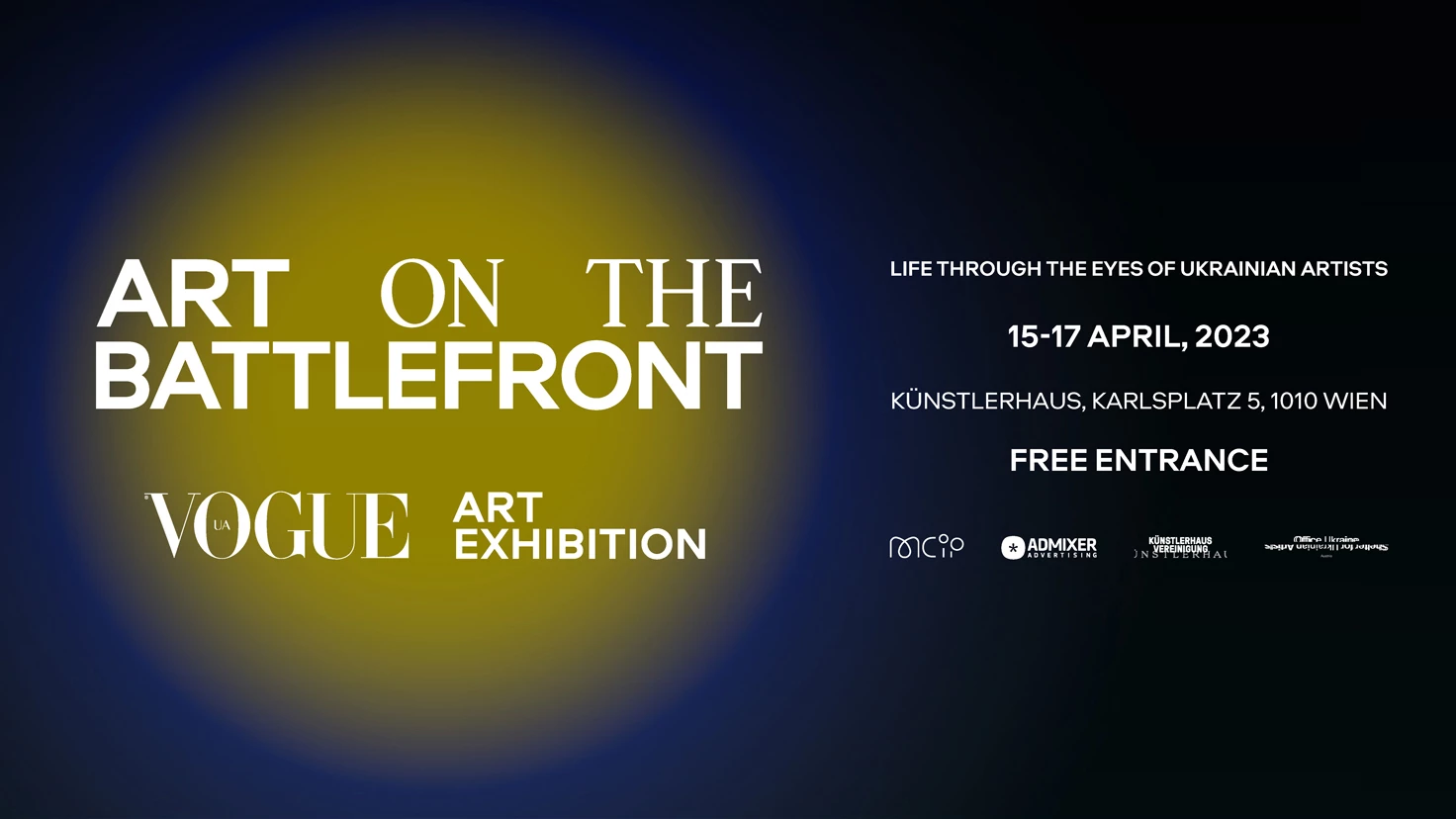 The exhibition ART ON THE BATTLEFRONT represents the reflections of Ukrainian artists on the present and captures the feeling of current events. For the Ukrainian Vogue team, this is an essential manifestation of cultural diplomacy — because now, during a full-scale war, the voice of Ukrainian artists is of particular importance worldwide.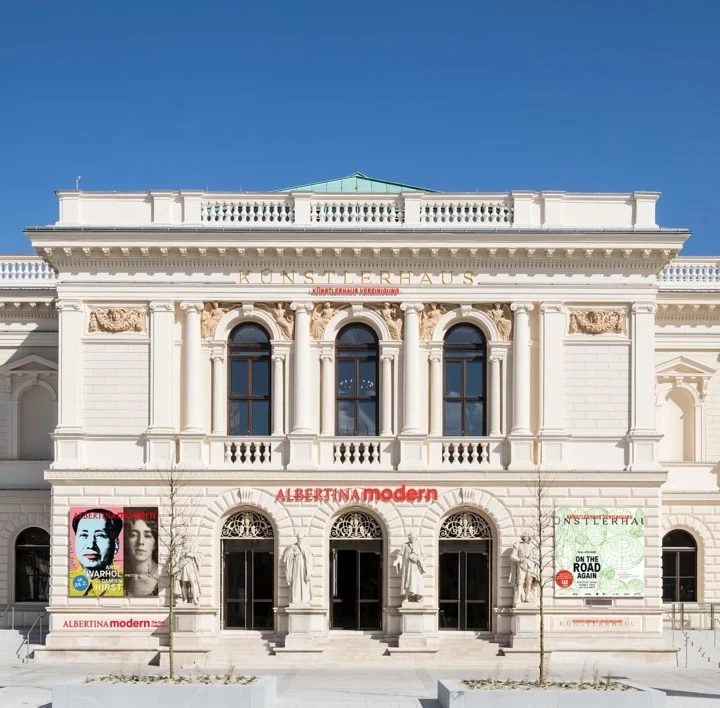 The exhibition will take place in the Kunstlerhaus, the Albertina Modern Museum
Nineteen authors participating in the exhibition present paintings, graphics, video, digital art, sculpture, and installation. "Most artists do not try to depict events literally because there is a medium for that," comments the curator of the project, Svitlana Starostenko. Painter Bohdan Burenko chooses to record sensations frozen in space and time. He works with images from the animal world, creating a freeze frame of a fierce battle. It is a moment of bated breath, and the colors and jagged lines convey the tension of anticipation. What will the finale be?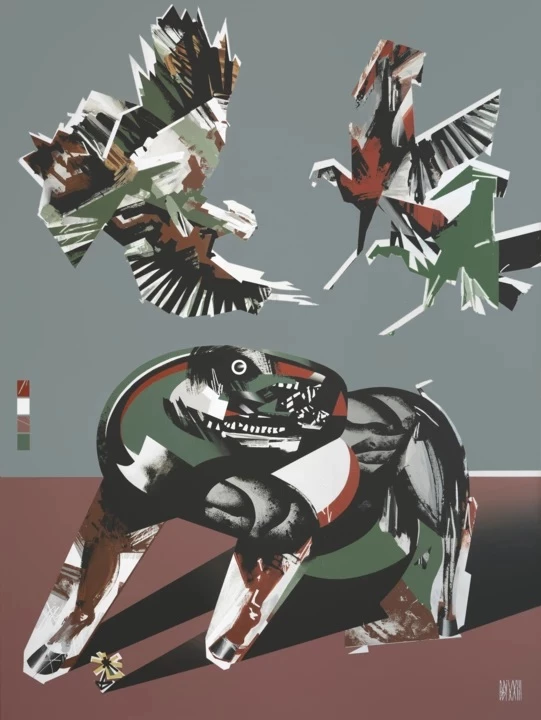 "A year later, in the conditions of the great war, it is impossible not to compare life before and now," the curator continues. "The Kyiv landscapes" of Sergei Zapadnia and Denys Metelin also reflect the past and the present. The Zhitny Rinok is a place many love, a recognizable symbol of a peaceful, confident life in the capital. And" "Defenders of Kyiv" is today's landscape of the city, where Kyi, Shchek, Khoryv, and their sister Lybid, the founders of Kyiv, are represented as its defenders against the enemy against the background of the city in a red haze of anxiety.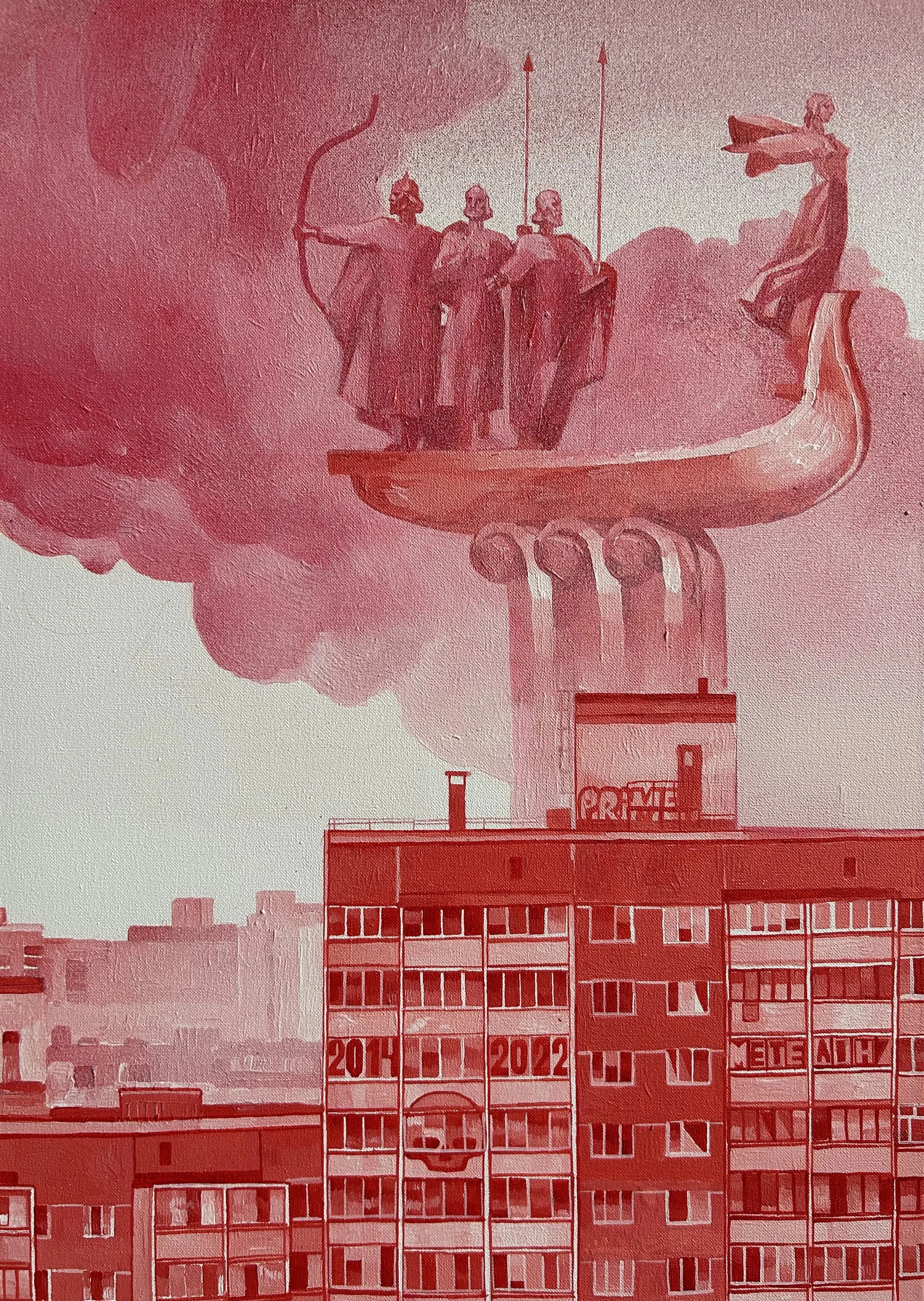 "Defenders of Kyiv," Denys Metelin; 2022
Exhibition participants: Mykhailo Alekseenko, Petro Bevza, Julia Beliaeva, Bohdan Burenko, Andriy Bludov, Vasylyna Vrublevska, Petro Gronskyi, Vasyl Grublyak, Denys Metelin, Sergei Zapadnia, Yuriy Koval, Vitalii Kravec, Nikita Kravtsov, Volodymyr Manzhos (WaOne), Stepan Ryabchenko, Yelena Yemchuk, Vitaly Protosenya, Yuriy Sivirin.
The opening of exhibition will begin with a performance by the famous Ukrainian artist, performance artist Maria Kulikovska. Also, at the start, you can hear an electronic musical performance by Heinali, Ukrainian composer and sound artist Oleh Shpudeiko.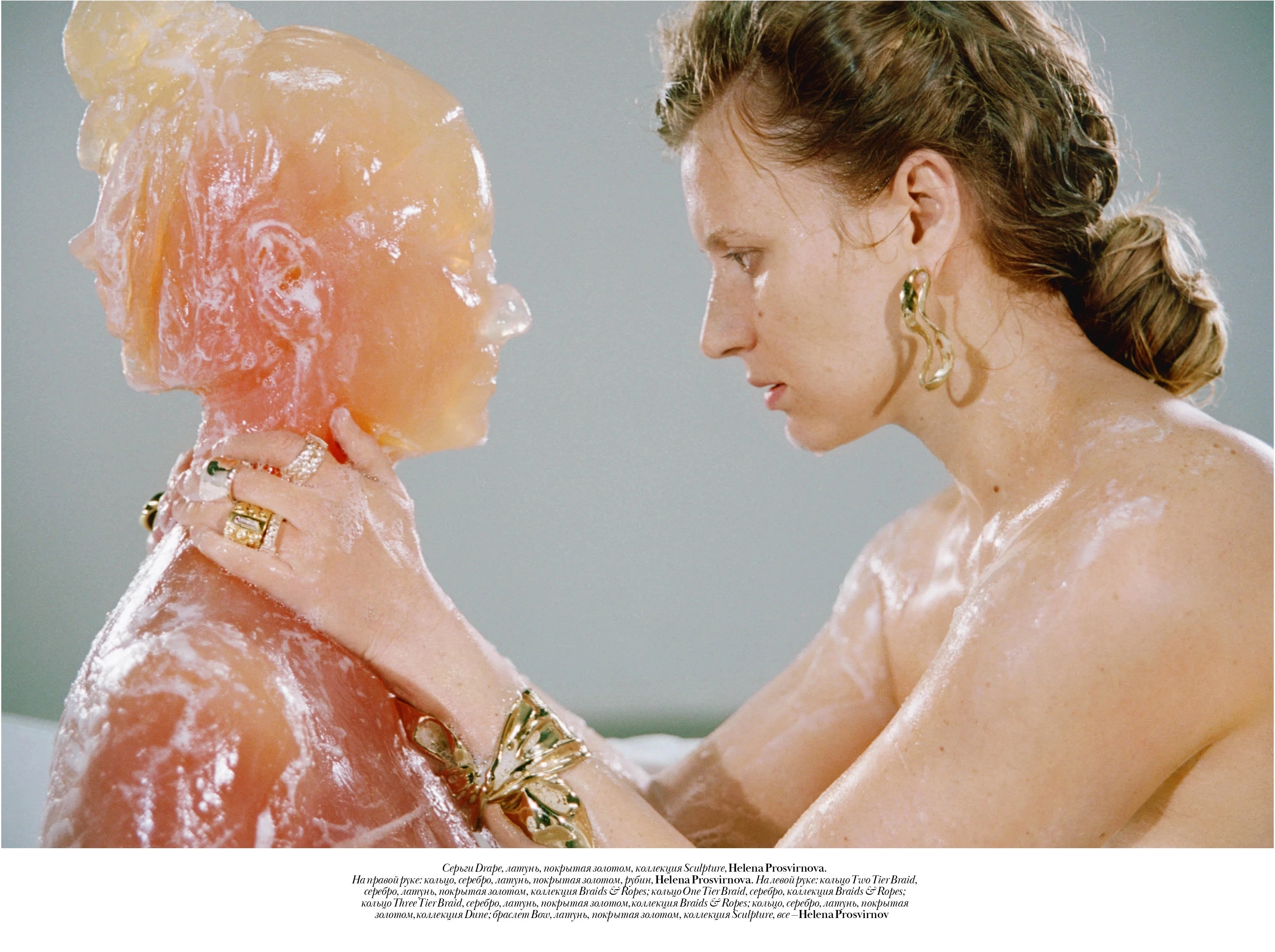 Maria Kulikovska's performance for the Vogue UA art issue, 2019
You can visit ART ON THE BATTLEFRONT and buy artworks of Ukrainian artists from April 15 to 17 at the Künstlerhaus. Proceeds from the sale will be directed to the public organization "Women's Veteran Movement".
Exhibition partners: Admixer, Ministry of Culture and Information Policy of Ukraine, Künstlerhaus, and Office Ukraine
Free entrance